Results of Our Summer Dining Survey and Competition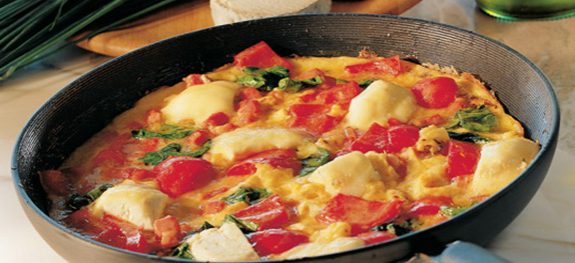 Thank you to everyone who took part in our recent survey on eggs and summer eating. Congratulations also to Ruth from Westmeath who won a €200 shopping voucher for taking part in the survey.
We appreciate your input and it helps us learn about the kind of recipes you want to see here.  We were seriously impressed with the wide range of egg dishes you like to eat and cook. 171 people took part in the survey and here is a summary of the findings.
Omelette is the favourite meal made with eggs and this is followed closely by Quiche, Egg and Chips, Salad made with Eggs, Eggs Benedict, Scrambled Eggs with Smoked Salmon and the traditional Irish Breakfast.  Over 90% of respondents cook their favourite egg dish at home.
The recent sunshine may have influenced the findings as salads topped with eggs were recalled by those who took part in the survey as a favourite egg dish.  When asked about the most memorable egg dish they had ever eaten; the majority said it was an Omelette and this was closely followed by Quiche, Eggs Benedict, Spanish Tortilla, Salad Nicoise, Pasta Carbonara, Huevos Rancheros, Scrambled Eggs and Smoked Salmon, and the Irish Breakfast.  Most had eaten their favourite egg meal on holidays.  Some respondents went to great lengths to describe their favourite egg meal and these included; Poached Eggs and Hollandaise Sauce on a Waterford Blah with Portobello Mushrooms and asparagus, Baked Eggs with Feta, Olives and Tomatoes and an Omelette made with lemon, herbs, pepper, tomatoes and mozzarella.
When asked to choose a dish from a menu that would be eaten outdoors on a fine summer day; Quiche (30%) and salad was the most popular selected, followed by a Club Sandwich (24%), Salad Nicoise (23%), Omelette (14%) and Frittata (7%).
"This short survey shows a changing palate in Ireland and that the taste for meals using eggs as a main ingredient reflects so many international cuisines", said Teresa Brophy, Consumer and Trade Marketing Manager at Bord Bia. "Eggs are extremely versatile and can make a great meal at any time of the day.  We want to encourage more people to use try making new dishes with eggs and we hope they enjoy the recipes and meal ideas on eggs.ie and the bordbia.ie".