Pancake Survey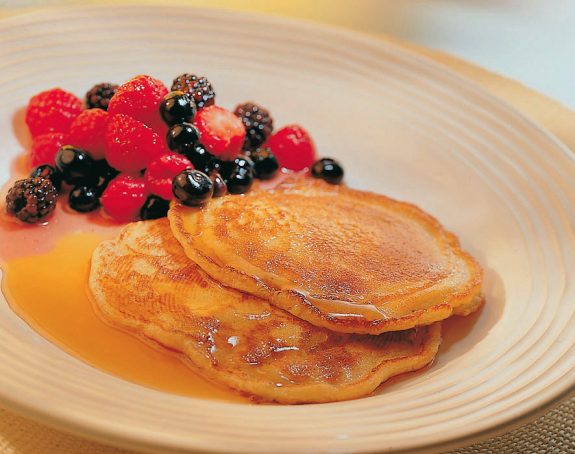 Thank you very much to the 570 people who took the time to complete our pancake survey.
It may come as no surprise that 96% of those who took part said they plan to cook pancakes on Pancake Tuesday with over 20% planning to make it a family or group event with everyone in the household joining in the fun.
Pancake Tuesday in Ireland remains a very traditional event with 75% of respondents planning to eat their pancakes with lemon, butter and sugar. Chocolate, syrup, honey and fruit were also selected as favourite ingredients to accompany pancakes.
Almost two thirds of respondents like their pancakes rolled and opt for those that are not too thick or not too thin. While just 21% of people like theirs thin, crispy and delicate with just 5% showing preference for a thick pancake.
Other findings in the research show that:
80% of respondents plan to flip their pancakes with 27% seeing themselves as flipping experts.  Just 20% say they would not dare to flip and opt to just turn their pancakes instead.
Over 30% said they use old family recipes inherited from their mothers and grandmothers with the rest opting for recipes found in cookery books or online.
40% of people eat their pancakes after dinner with 26% planning to have pancakes for dinner.
"Pancake Tuesday is a tradition that fills us with fond memories of childhood.  Eating pancakes was always great but the fun of making them is something that runs from generation to generation", said Teresa Brophy, Consumer and Trade Marketing Manager, Bord Bia. "We would advise people to choose Bord Bia Quality Assured eggs to ensure they are buying the best eggs available for their pancakes".
It is expected that 15 million Bord Bia Quality Assured eggs will be cracked open for Pancake Tuesday as households across the country take part in a tradition that dates back to medieval times or further.
We would also like to congratulate Muireann Walsh from Dublin who won the €200 voucher to spend on kitchen equipment of her choice.
Thanks again to everyone who completed the survey.