Food Services Challenge: How to feed the nation on €9? Eggs!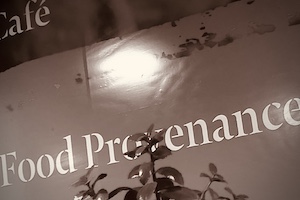 The €9 price bar for "pub-grub" has Twitter in a meme frenzy- but there's a serious challenge for chefs, both in-house and working in the ready meals sector, to meet all the requirements of what constitutes a "real meal" for €9.00.
Challenges include meeting the need for tasty dishes that can suit palates influenced by the varying temperatures of an Irish summer; the need for food to be highly-nutritious, the need for food to be local, the need for food to identify with today's values around gender, sustainability, and environmentally-friendly.
…….And that's even before you think about the primary pull for diners – price, appearance and satisfaction.
Eggs – The Superfood All-Rounder!
Eggs can be cooked and presented in a variety of dishes for less than the cost of a coffee. Yet each and every egg is a superfood containing Protein, Omega 3, Vitamin A, Vitamin B2, Vitamin B5, Vitamin B6, Vitamin B12, Vitamin D, Vitamin E, Vitamin K as well as Zinc, Iron, Phosphorus, Selenium, Lutein, Zeaxanthin, Choline.
What does all this do for me?
Protein? Essential for building strong muscles.
Omega 3? Fuel for the brain.
Vitamin A? Needed to help see in dim light.
B Vitamins? Release energy, help the nervous system stay healthy. build haemoglobin – the red blood cells that transport oxygen around the body.
Vitamin D? Essential in older people to maintain strong bones, and also, according to a recent TILDA study, advisable for older people to prevent all kinds of colds and 'flus and "may therefore be of benefit in the COVID-19 pandemic".
Vitamin E? Good for the skin and eyes and the immune system.
Vitamin K? Helping wounds to heal (blood-clotting).
Zinc? Processing Carbohydrates, cell reproduction.
Iron? Helping the immune system.
Phosphorus? Releases energy from food.
Selenium? Helps the immune system.
Lutein and Zeaxanthin? Important for good eye health.
Choline? Helps pre-natal foetal development.
This bite-size superhero of the food world can be presented in a range of cost-effective and easy to cook and store meals.
Aside from the breakfast and brunch staples of poached, scrambled or fry-ups, there's a whole range of exotic dishes that can bring the four corners of the globe to any pub or restaurant catering for staycationers this summer.
Frittatas will fly diners to Italy, Nicoise salads will bring them a taste of the French Med or chefs can invoke the aroma of Asian spices with a power-packed tempura.
Thinking global? Act local!
Over the past number of years the Irish Egg Association members and their Bord Bia approved farmers have moved to meet the supply needs of food services but this year due to the above-average demands of shoppers at the start of March, coupled with a loss of birds from a bird disease (Low Pathogenic Avian Influenza H6N1), it has been a challenge to keep pace with demand. As a result, some eggs have had to be brought into the market from elsewhere, mainly from the north of Ireland but as we move to a more normal trading pattern this should come to an end.
Egg production in Ireland remains true to its roots; a family farm business that was in many cases started by women as a way of bringing in much needed extra income.
In the last few weeks, these farmers have worked ceaselessly to meet the sudden and unforeseen demands of retailers while at the same time coping with a disease threat to birds that threatened to wipe out their livelihoods.
"Bear With Us"
These farmers need customers to "bear with us" while the issues that had beset egg supplies are resolved, so that the supply of fully locally-sourced Bord Bia Quality Assured eggs to the food services industry can get underway once more.
Right now our message to the chefs, publicans, restauranteurs and others in the food service & hospitality industry in Ireland, is a very healthy and heartfelt best of luck!
Our family farms and packing centres are here to support you all the way and we look forward to serving you and your dining customers all the flavours of the world on a plate, right here at home in Ireland.
Ends
For further information contact: Aoife Mac Eoin: 087-2391984